Our Company
Both Dayne and Doc are licensed funeral directors and have worked in Tallahassee and Monticello in funeral service for over the past 12 years. As owners, we are both commited to improving the cremation business in our town by offering a personal catered service that is unavalable anywhere else. We are always available to help.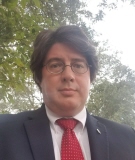 Doc. Leader
Funeral Director / Owner
doc@simply-cremations.com
My name is Melvin "Doc." Leader. I have been living here with my family in Tallahassee for the past 16 years. I stay active in the local community and have a son that goes to Lincoln High. I've been working here in Tallahassee and Monticello at a non-corporate funeral home for the past 12 years. I have worked my way from an entry level positition to funeral director/embalmer, where I've handled the majority of the cases in Monticelllo over the past few years. If you have any questions at all regarding this business, please just ask. As it is with most things, communication is the key to success.
I've always thought Direct or Simple Cremations should be an easy process and shouldn't cost as much as they do. I can now show our town how simple and stress free this process can be...all done with a much more realistic price.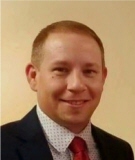 C. Dayne Parker
Funeral Director / Owner
c.dayneparker@simply-cremations.com
C. Dayne Parker grew up in Monticello, Florida and graduated from Aucilla Christian Academy. Dayne currently lives in Tallahassee, Florida with his wife Jenna, who is employed with Moore Bass Consulting and a son Noah who attends Florida High. Dayne began his career in the funeral care industry in 2008. He attended Gupton Jones College of Funeral Service in Atlanta, Georgia and earned his Degree of Associate of Science in Funeral Service in 2011. While in school Dayne apprenticed at Carmichael Funeral Home in Marietta and Smyrna, Georgia. Upon returning to Tallahassee, Dayne received his license to practice Funeral Service in the State of Florida in 2012; working and managing a local funeral home in Tallahassee and Monticello as a licensed Funeral Director and Embalmer until 2020.